visit the clan McDuck
All the comic images available from this page and all characters
(like Scrooge Mc Duck, Donald Duck...) are &COPY The Walt Disney Company.
They are provided for purposes of study and reference. Disney's copyright is acknowledged and respected. Nothing shown on this page is meant as a Copyright Infringement. If someone has a good reason why a picture shouldn┤t be (or should be) on this page please let me know! Thank you kindly! All requests, qustions and complains should go to... me!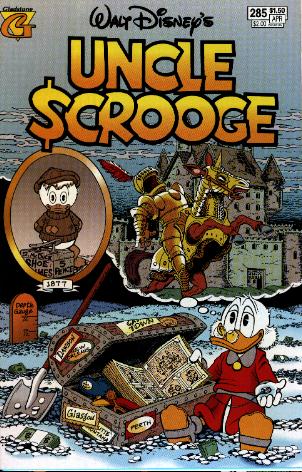 name : Keno Don Rosa
Address: 9711 Dawson Hill Rd.; Louisville, KY; 40299
Phone :
(502)2313399.
E-mail : donrosa@iglou.com
Hobbies:
Don Rosa has many hobbies. He is a big collector, collecting movies, comics - specially old comic books, Donald Duck figurines (he says he has about 600-700), and music of certain types.
Awards:
Eisner Award - Best Continuing Series (1995).
Eisner Award - Best Writer/Artist, Humour (1997